The Dragino LGT-92 is an Asset Tracking for LoRaWAN networks. It's battery powered and features real GPS and Gyro to wake the device from sleeping. You can get it for as low as less than 45$ and comes in two variations.
Runs on Battery
Thanks to LoRaWAN and sophisticated firmware that puts the device to sleep when not in use, the LGT-92 can be operated entirely from a battery or rechargeable battery.
Reacts on Motion and Collision
In addition to GPS, the LGT-92 has a 9-axis accelerometer, which is used to wake the device up when it is moving. Dragino has also embedded certain routines that can detect whether there is light movement (like running, walking) or a fall (or collision).
This information is also transmitted and using IoT Cloud, alerts can be sent via SMS, e-mail if crashes or other incidents are registered.
Build your own Product that lasts for years
The LGT-92 is available in two versions. One of these versions offers the complete product, but without a case.
This variant can be used to build your own products based on the LGT-92. Further individualizations are available:
Connection of external antennas for LoRaWAN and GPS
Terminal strip for connection of battery pack
Use the screw terminal to connect high-capacity batteries, for example D-Cells from Saft Batteries. These come with capacities of over 15.000mAh (15 Ah!) and are theoretically capable of operating the LGT-92 for several years.
Here's one: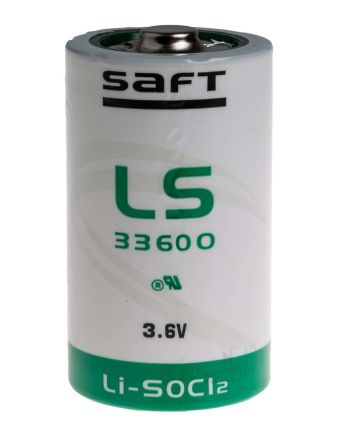 Anti Bike-Theft Device
I have equipped my bike with an LHT-92. When I park the bike, the LGT-92 goes to sleep. If someone tries to grab my bike, the sensor wakes up and tells the platform to send an alarm immediately.
Periodic reporting about once per hour indicates that the device is still within range of a LoRaWAN network and working properly. Again, you can react to these messages by setting a rule to indicate the absence of these hourly messages.
Connecting it to Datacake Cloud
The Datacake platform allows you to use the features of the LGT-92 without programming to do the following:
Display the current position of the LGT-92 on a map
Display current values such as motion and battery charge
Send alerts via SMS when movement occurs
Use the Smartphone App
This is how it goes
The steps towards this are straightforward. In just a few minutes you will have your LGT-92 integrated into the platform. These are the steps:
Create Fields
Configure TheThingsNetwork integration
Create Webhook integration on TTN
The following documentation explains exactly how to execute these steps:
https://docs.datacake.de/v/english/integrations/the-things-network
Where to Start
If you want to add your LGT-92 to the Datacake Platform you simply need to sign up to use the platform. Follow this link to register for using the platform. It's free for your first five devices.
https://app.datacake.de/signup
Where to get
Europe - Antratek
https://www.antratek.de/lorawan-gps-tracker-with-9-axis-accelerometer
Conclusion
I can absolutely recommend the LGT-92! So far I have not found a better LoRaWAN Asset Tracker. I am also thrilled that with the naked PCB I get a kit which I can use as a basis for my own products.
As with all Dragino products, the quality of the firmware is excellent. A lot of thoughts have been put into the application and into how to achieve long battery life. And I must admit that they did a good job.