Datacake has installed a wide-area LoRaWAN network in the industrial area of the city of Vreden. It has a range of up to 7 kilometres and a wide variety of applications can be realised for the local companies. The implementation was completed within one day. All it took were just three things.
Why?
Datacake uses LoRaWAN as a basis for customer projects. It is the ideal technology wherever several sensors have to be used over a large area.
In order to evaluate such projects, a suitable infrastructure is required. At customers we often set up stationary indoor gateways for this purpose. However, in order to equip entire cities in the future, we wanted to do tests with the installation of the gateway in the local industrial area to see what LoRa is capable of.
What?
Well, it's pretty easy these days. Here's a complete list of all the parts that you will need ;-)
LoRaWAN Gateway (WIFX LorixOne in this case)
An active Internet Infrastructure (Cellular, Ethernet)
A very tall building and someone to bring things up there
It's free for everyone
We have connected this gateway to the Open LoRaWAN network stack of TheThingsNetwork. Anyone interested in LoRaWAN can use this gateway as infrastructure for their projects or devices for free. This is our investment to help the LoRaWAN community grow.
There is no reason for us to reinvent the wheel and build a closed LoRaWAN network or not join TheThingsNetwork.
For those who don't know TTN, it's the world's largest LoRaWAN community and the guys at TTN, all of whom those who started this LoRa thing are all talking about today.
WIFX LorixOne
Oh, this is one of my favorite LaWAN gateways. When you hold it in your hands while the external antenna is attached, it feels like you're holding a lightsaber.
Unpacking it was also a great experience. I have had other gateways and tried to set them up - but I have to say that all these other gateways - unpacking was a bit frustrating - there were missing screws or not all the parts I needed to install the gateway were in the box. So in the end I always went to the local store to get some extra parts.
The LorixOne is different here - everything I needed for the delivery was in the box it came in. That's how it should be done! 👏💪👍
Cellular Backbone using FRITZ!Box 6820 LTE
The connection to the Internet is realized via a standard LTE router - a FRITZ!Box 6820 LTE - I had one at home - so I wanted to see how it works as a backbone for LoRaWAN gateways connected to TheThingsNetwork.
1nce Prepaid SIM
For connectivity we use a prepaid SIM card from a German company called 1nce (once - or - eins - not sure how to pronounce it - I have to ask them).
I really like them the way they are offered:
500 Megabytes Data
10 years run-time
Top Tier 1 Network providers
2G/3G/4G/LTE - NB-IoT and CAT M1
All this for just 10€ - How cool's that?
Coverage
We have done some tests on the coverage for this gateway, and the initial results have been impressive.
The entire inner industrial zone is now covered with LoRaWAN connectivity. Considering that the gateway is installed at a height of only about 15 meters, this is a very good result.
More than 30 Kilometers Range?
And it gets even better. On the screenshot above you can see what TTNMapper.org (a free portal showing the LoRaWAN network coverage) has collected about the gateway.
The fascinating thing is that connections were registered from more than 30 kilometers away - I'm not sure how this is possible, but since this did not happen only once and does happen from time to time - it must be real connections. That is very impressive.
Interested in finding out how the coverage looks at you place:
Where to put?
Find something as close to the sky as possible - no really - make sure it is sitting on a really high position - something like the tower of a local church in your town.
We found the perfect place for us on top of an abandoned tower of an old factory building where sawdust was once stored. We extended the existing tower by two meters with a mast, so that we are now almost 15 meters from the ground.
The tower is also small, so there is no space under the antenna - and that is also important. Here is the reason:
Make sure there are no metallic surfaces
Something we have already learned from placing the gateway in a different location is that you have to make sure that there are no metallic surfaces under the gateway's antenna - like the roof of a factory building.
These metallic surfaces behave very much like a super-sized ground plane on a PCB layout. If you place your gateway on such a surface, it will suck in both the signal from the gateway and from the devices.
How much is it going to cost (me)?
Well, it really depends on which gateway you choose and what your infrastructure will look like.
For a church where you don't want to go all the way up the stairs, it might be best to spend $2000 to $3000 on a gateway that is sealed against moisture for the next 100 years or so. And you have to add the cost of the backbone to the Internet.
But in this case we spent less than 1000€ to get everything up and running. And that's a really fascinating fact: we could even get a gateway for less than €500. This is what I really love about LoRaWAN.
LoRaWAN? You can do this too (or let us do it for you)!
Setting up a LoRaWAN infrastructure that you, your customers and even non-commercial users can use is quite simple. You do not have to be as professional as we are - although we are not even nearly as professional as others are.
You could even start with a low-cost LoRaWAN gateway and add an external antenna, put it on your roof and let everyone else join in.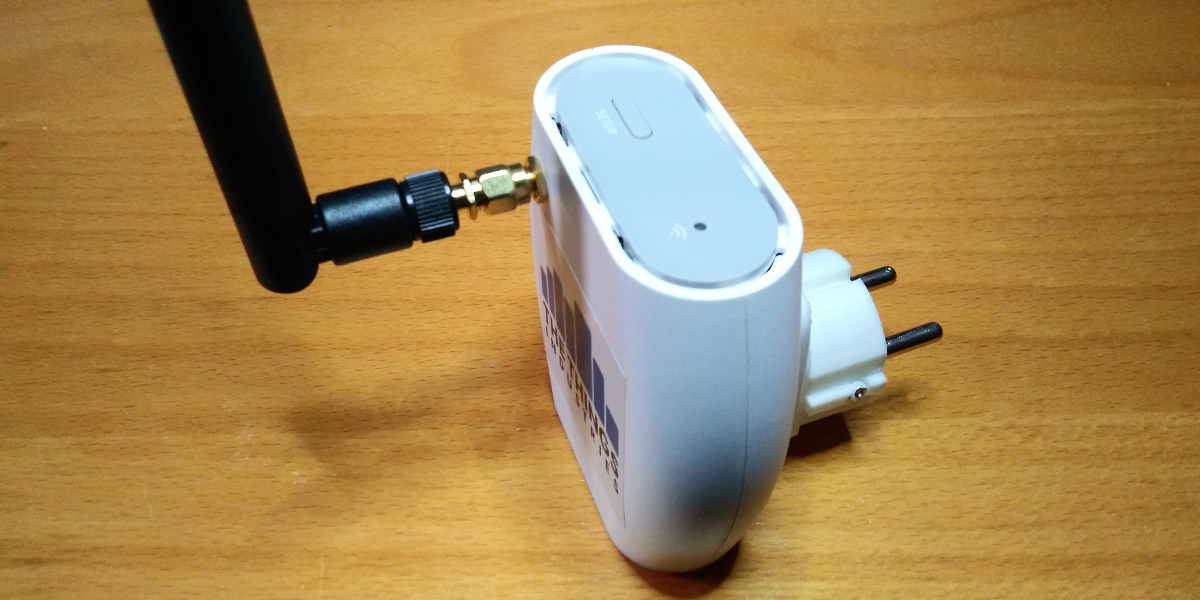 I often smile at people in government or business consulting who go on and on talking about LoRaWAN to "save the industry", but honestly - they rarely do anything. And I don't understand that. I mean, the whole thing is so simple.
If you are interested in setting up a LoRaWAN network for your company, your city or for other people, you can ask our team for help.
Contact me at: simon@datacake.de